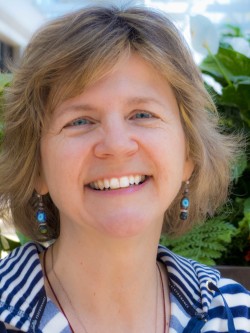 about

I offer leadership and communications consulting services to business owners. I'm a published author with a rich background in public relations and business development. Here is my story:
Following my dream to become an author, I moved to New York City in my twenties. There, I had the chance to study with some great writers, including international correspondent Barbara Probst-Solomon, poets Lucie Brock-Broido and Mark Doty, and many others. I received student awards for essays from Columbia University Press, The Scripps Howard Foundation and Women in Communications.
My studies as a graduate student at Columbia University and then Sarah Lawrence College (where I earned an Master of Fine Arts) led to the publication of my memoir, Crazy Quilt:  Pieces of a Mennonite Life.  I spoke at many forums across the United States. These include Princeton University, Yale School of Divinity, the American Association of University Women, Barnes and Nobles bookstores, and many other platforms. I published Divine Purpose: Find the Passion Within, to help people find a life path that they feel passionate about. My new book, Mennonite on the Edge: An Unlikely Romance was published in 2015 on Kindle by Ragged Sky Press, Princeton. It was released in paperback in February. Crazy Quilt was released on Kindle in summer, 2017.
Other publications include articles in New Jersey Monthly, Mothering, a short story in the collection, Just Moms: Conveying Justice in an Unjust World, as well as many other forums.
As the communications director at New York's Cathedral of St. John the Divine, I had the opportunity to publicize events for visionary leaders such as Hillary Clinton, Al Gore, the Dalia Lama, Pete Seeger and Paul Winter, and other leaders in politics, arts, and religion.  Then Dean James Parks Morton was a visionary who saw the Cathedral as a place for interfaith dialogue and artistic creation. It was an exciting time to be there. Philippe Petit, the high-wire walker, was an artist in residence there, and the front doors were being carved by master carvers from Europe. One of my most memorable moments was watching the Dalai Lama perform a tea ceremony for a small group of on-lookers. I also helped nurture the The Inferno of Dante Alighieri: A Reading into a popular, annual event.
As a public relations writer, I wrote profiles of world leaders in the arts and sciences for Princeton University and Bristol-Myers Squibb. I had the privilege to do interviews with  Joy Behar, celebrated poet Paul Muldoon, and other distinguished individuals.  I began lassoing this experience to consult small businesses in public relations writing in January, 2000. Studies in meditation that began in the early 1990's led me to teach creative visualization and life purpose exploration beginning in 2005. I now incorporate those creative and intuitive tools in my coaching and consulting.
For the past ten years, one of my primary clients is Greenleaf Painters, LLC, owned by my husband, Jonathan Shenk. Starting in 2006 and continuing to grow during the recession, the company grew from a one-man business to a company of 15-20 employees. The company has been influential as one of the first "green" painting companies in the area, promoting the use of sustainable, eco-friendly paints. It is a founding member of the New Jersey Sustainable Business Registry. The company enjoys rave reviews on social media and is proud to support the "buy local' movement as a member of the Independent Business Alliance within the Princeton Chamber of Commerce.
Tailoring my services for each individual client, I currently offer a blend of visioning and communications consulting for business owners. For more details, please visit our visioning page.
Please feel free to connect with me on social media, via the thumbnails on the website banner above. I look forward to hearing from you!