5 Tools to Deal with Impatience While Writing Your Book

 
I truly feel like I'm coming out of hibernation! My senses are waking up again, after bracing against the onslaught of ice, slush and chill. I tried not to complain about winter. But I know I groaned before walking my dog on choice frigid evenings! (Sorry, family!) And now I'm asking myself: what for? The flowers are blooming, just like we all knew they would! Maggie and I got back from our walk this morning–wet paws and all–and look, no ice cycles hanging from her fur!
Everything has its own timing. This is my current mantra as I work on several book projects. Maybe some people can write a novel in a month, but not me. I write with the pace of a turtle. HOWEVER, I'm not a turtle inside. I'm a rabbit. I would like to bound around from this thing to that thing. But that doesn't work if you want to complete a long-term project.
So what is a hoppin' rabbit who is impatient to do about THAT?
Here are a few things from my toolbox:
1. Have immediate-gratification projects that you can do for FUN. For me this is tweeting, facebook, blogging. And eating dark chocolate. Okay, so that's not a project, but you can make it one. ("Today, I will only have one piece of dark chocolate, because yesterday I had three!" And so on.) I let myself do entertaining things to get started in the morning, on breaks, or in the evening.
2. Get up and s-t-r-e-t-c-h. Impatience builds up in my body like helium. It makes me want to float out of my chair and play with my dog, or check my phone (which I keep across the room). So I get up and stretch. I do play with my dog. I do sometimes check my phone. But the main thing is to get up and move for a short period of time. So that my body knows that I'm taking care of it. No, dear mammal self, you don't have to sit ALL DAY LONG.
3. More on soothing your mammal self: I drink hot tea almost all day long. Tea gives me a creature comfort that has zero calories. And going back to #2, it tells my body that it's being taken care of. The scent is delicious. (Kenyan tea in the morning; ginger tea in the afternoon). We are creatures before we are writers. (Think toddler who sits only long enough to shove food in mouth). Then we learn to sit down and think in abstract ways and put all that down in little letters and symbols. But we were the voracious toddler first who I swear sometimes is still in there somewhere only PRETENDING to sit still.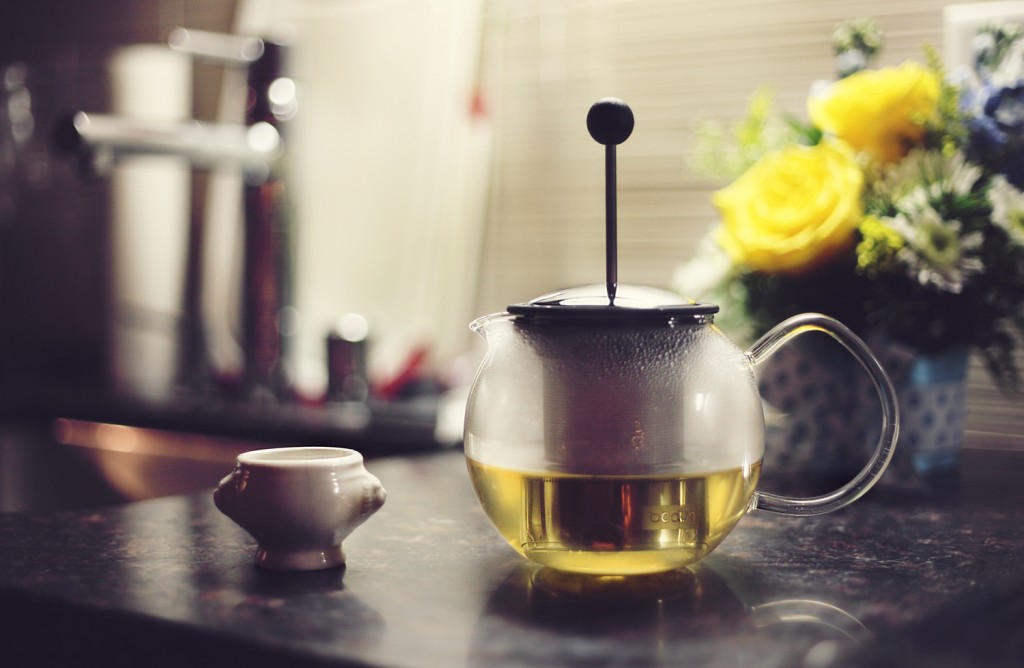 4. Create milestones that you can celebrate. My sister, Juanita, a visual artist, taught me this early on. "Any chance for a celebration, I will take it." A toast, a dinner out, a phone call to a friend in which you say, "I did it!" Or a "woohoo" post on facebook, a tweet. However you like to celebrate, do it. And do it often. It breaks up the project into mini-projects.  For example, I'm revising my first book, Crazy Quilt, for re-release as an e-book. As soon as I'm done the revision, I'm going to celebrate with a toast to that completion. After that there will be technical issues, then marketing. But to heck with waiting for a launch! I'll celebrate now.
5. Breathe. I find that deep, steady breathing is a good tool for just about anything bothersome! I hold my breath or can hyperventilate (well, not that bad but almost) when I'm stressed. When I'm writing, and I have that "I want to jump and check my phone" impulse, I take some deep steady breaths. I also meditate in the morning, which focuses my mind, and I often practice deep steady breathing then so that when I need it during the day, I remember to use it.
What are your tools? Come visit me on Facebook and let's have a conversation! www.facebook.com/CynthiaYoderAuthor. Or tweet me @cynthiastweets!