Book + $5 Gift Card Giveaway Thru 5/7

Join my next Book Giveaway, which runs thru 5/7! Enter to win your signed copy of my new novel, Mennonite on the Edge. Please share this with your friends and family! The lucky winner gets a $5 Amazon Gift Card, too!
This Book Giveaway is hosted by Cassandra McCann on her blog, as below! (Thank you Cassandra!!)
Check back or visit me on Facebook (facebook.com/CynthiaYoderAuthor) for future giveaways!
Scroll down to read wh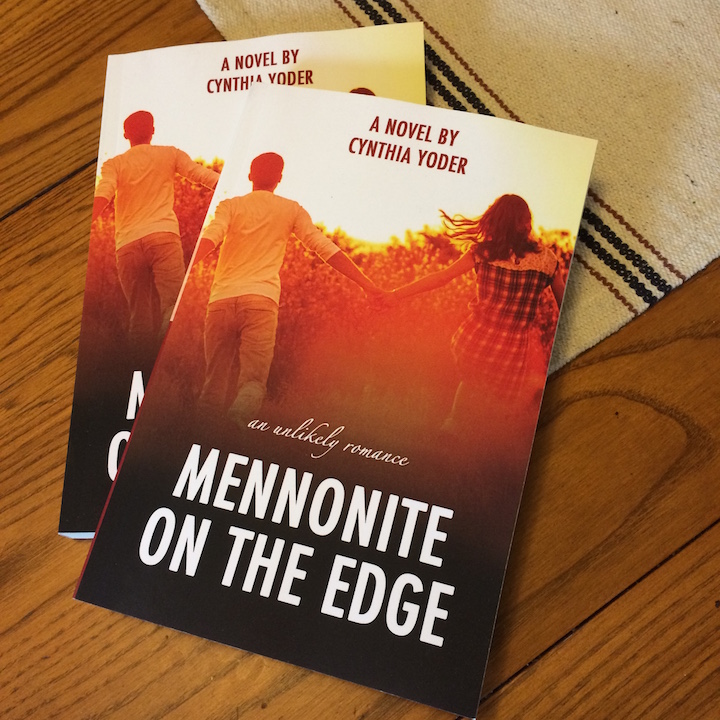 at reviewers are saying!
"If you're a Beverly Lewis fan, don't miss Mennonite on the Edge, where the protagonist, MaryJo, struggles with leaving the security of a mapped-out life and belief system.  It is an intimate look at the internal conflicts of a former Mennonite as she explores love and life in NYC while trying to discover who she is and where she belongs. Weighing the familiarity and lifestyle of the country to the excitement of the city proves a difficult task, as she navigates the NYC landscape with her new husband.  Those experiencing a religious transition will appreciate this well-written journey of obsession and guilt that plagues MaryJo as she reviews her life and family in the context of her Mennonite upbringing while she learns that friends from other backgrounds have had their own challenges."
— Diane Wing, author of  The True Nature of Energy: Transforming Anxiety into Tranquility
DianeWing.com
"I really enjoyed readi
ng my first Cynthia Yoder novel. I can easily see her becoming one of my favorite Amish/Mennonite authors. Once I started reading, I was emotionally invested in Adam and Mary Jo's relationship and the troubles they were struggling to overcome. Leaving everything you have ever known for a completely different life can't be easy. I'm sure anyone would struggle with this no matter what their religion is and no matter how much faith they have in their lives. I can not wait to read more by Ms. Yoder."
–Susan Dyer